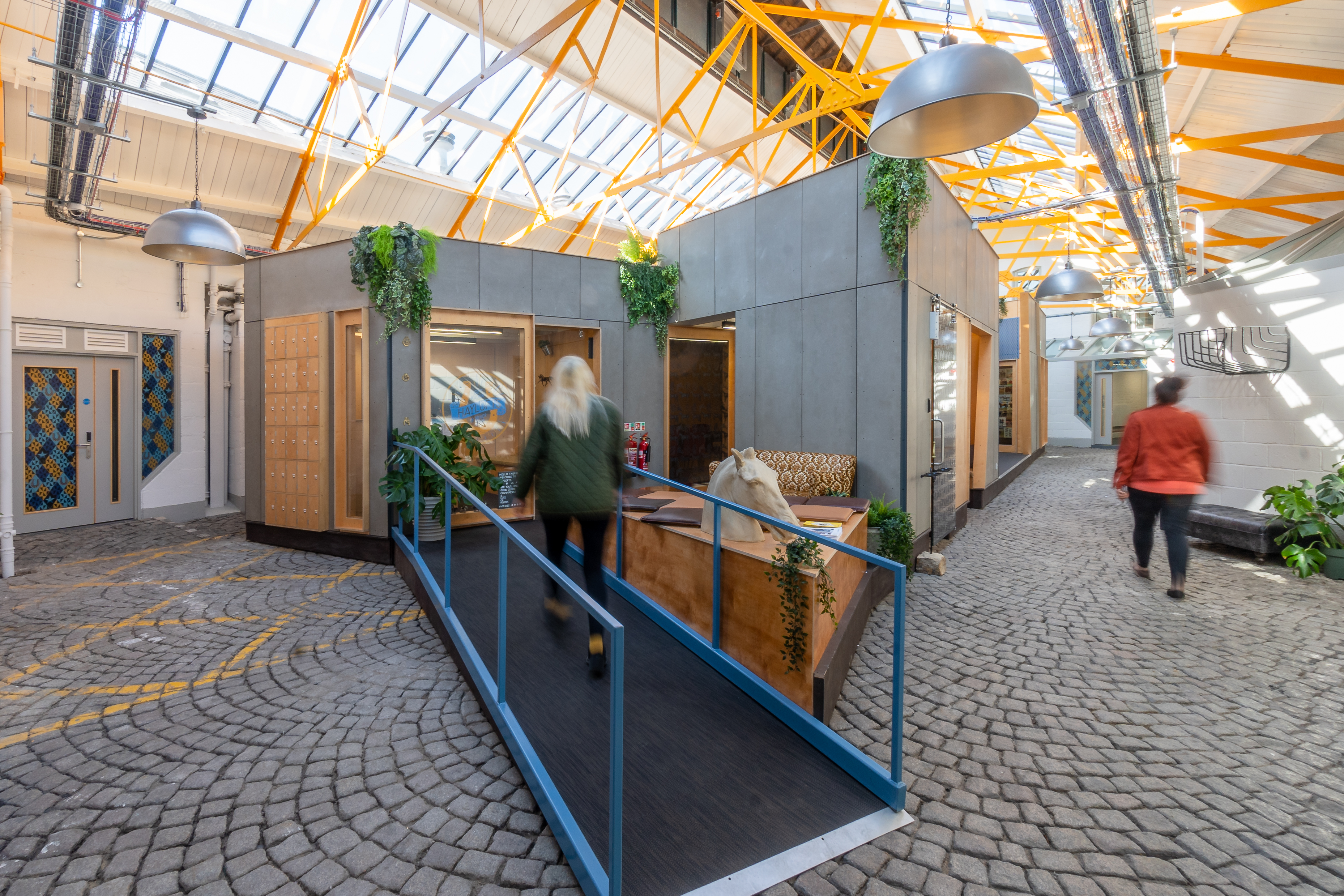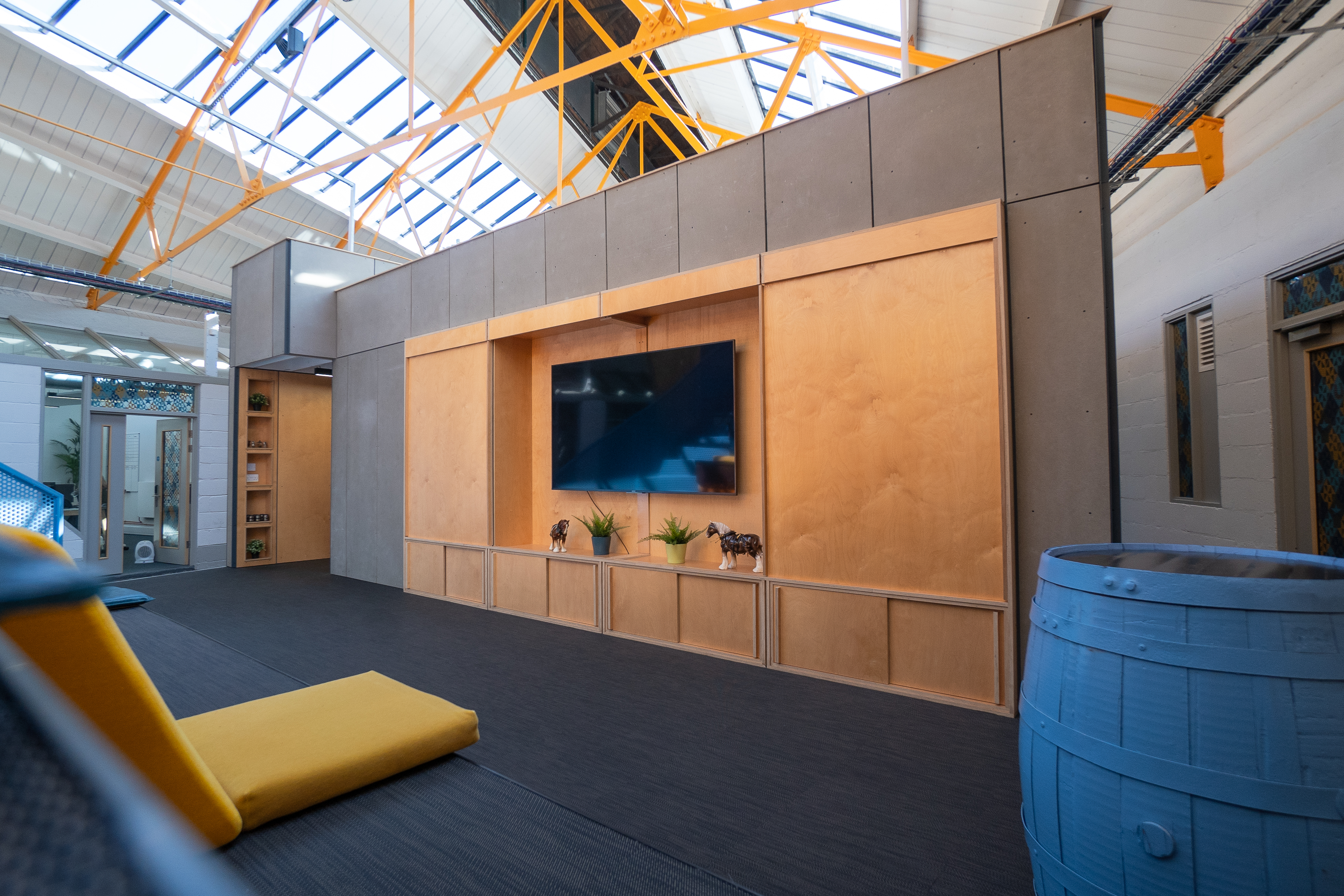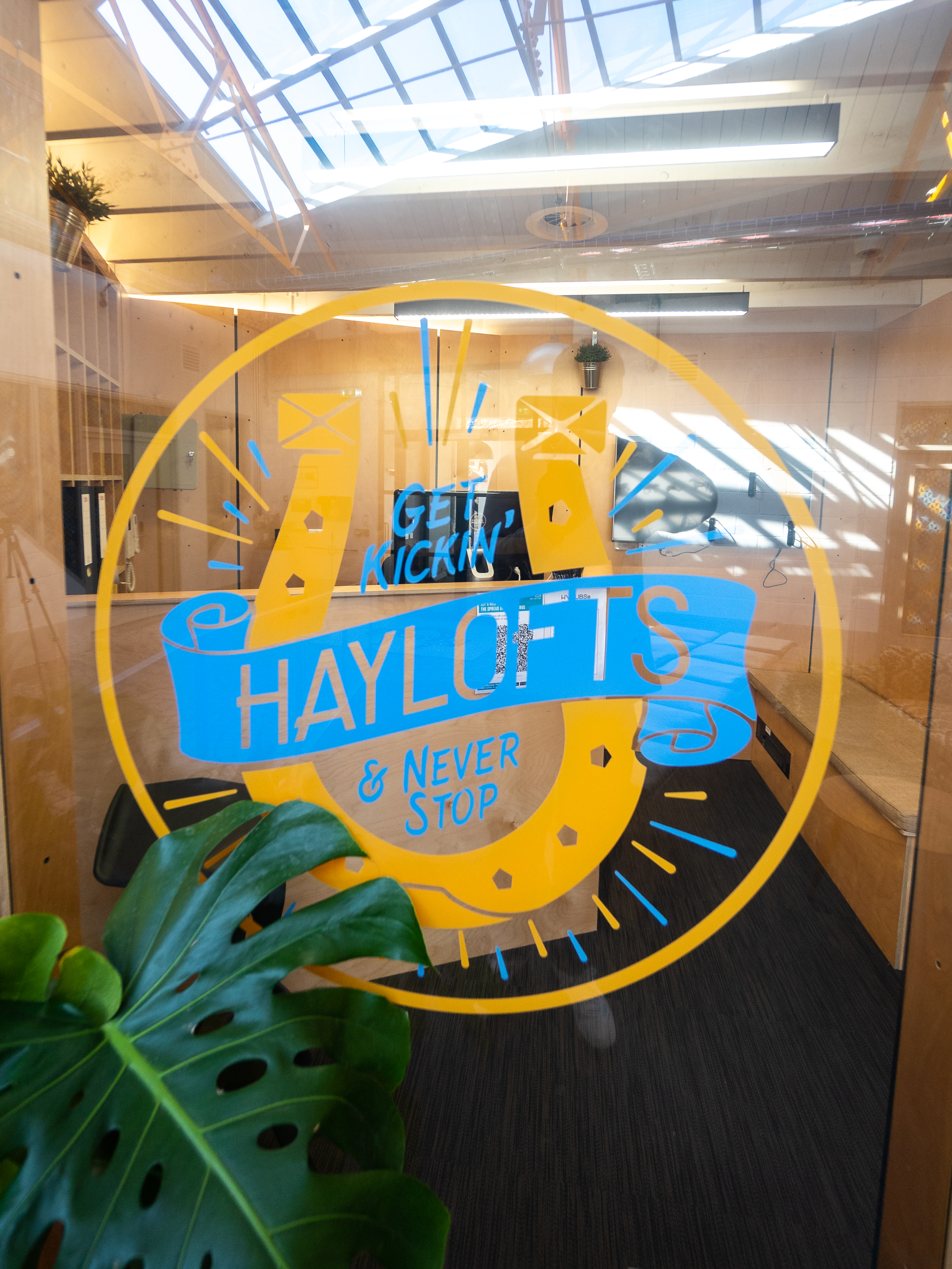 Haylofts at HyHubs

Working in collaboration with xsite Architecture, Hoults and HyHubs we delivered a bespoke modular office system for St. Thomas Street.
We developed a modular prefabricated panel system, clad with laquered plywood internally and exterior Cempanel. The panels are tied with a ring beam which supports the exposed rafters and is insulated from above. A key feature is the staircase comprised of custom perforated steel parts. Along with the rafters and stairs, the colours in the Hellerup seating and presentation space are reminiscent of Federation Blue.
Other elements produced were a reception area and accessible entry way, breakout space and hot desk facilities, electronic sliding door system, lighting, a deliverable M&E package, as well as pigeonholes and other communal storage solutions.
Project Protography by Jack Storey @jackestorey