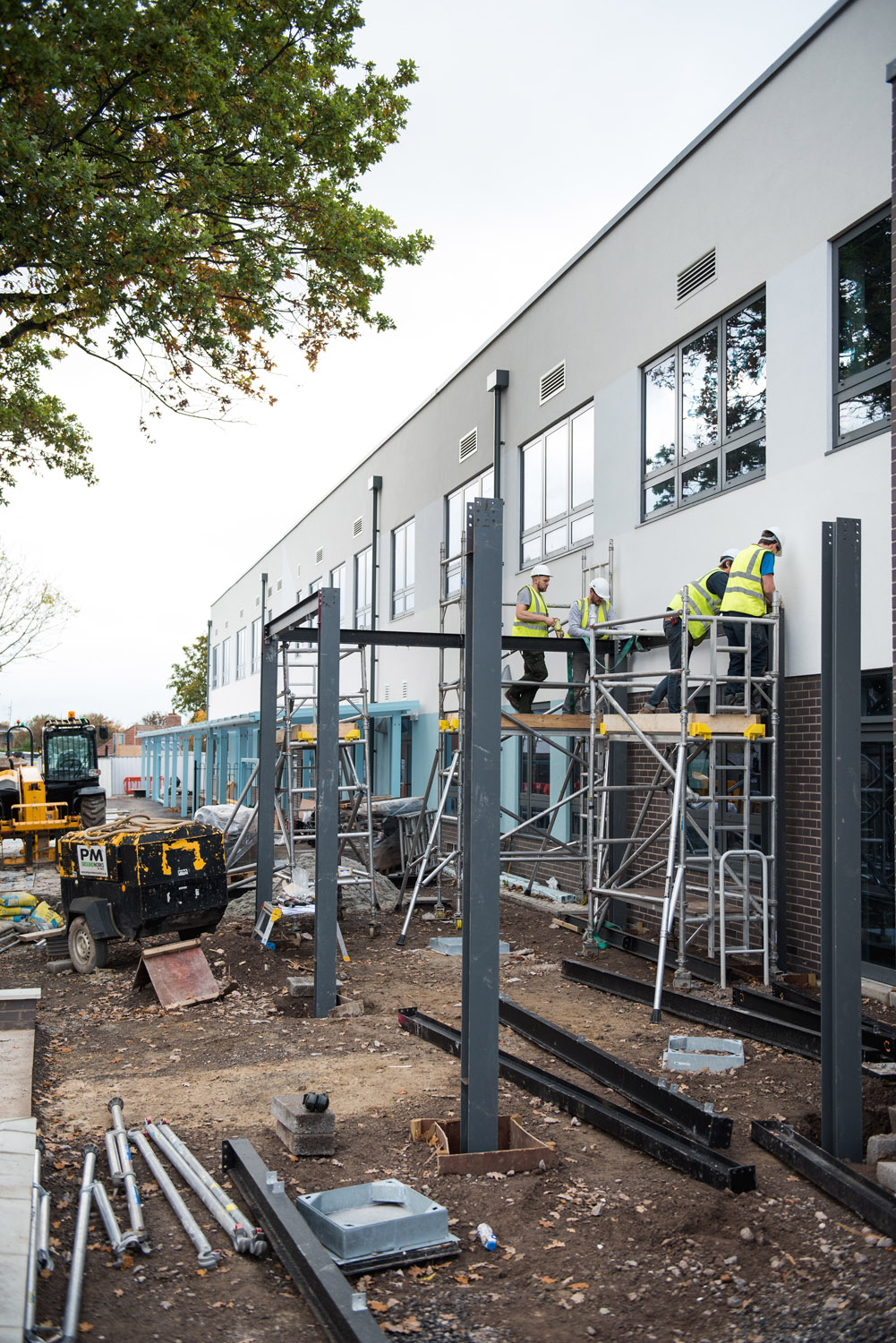 Minerva Primary School - Toby Paterson


We have worked with Artist Toby Paterson on a number of occasions to deliver large-scale works and pavilions.
At the Minerva Primary school in Bristol this impressive entrance is designed to look deliberately delicate, the folded aluminium panels representing proportions that Toby imagined, via a number of maquettes. These hang on a steel structure which we designed and prepared for structural analysis and sign of by our engineers.
The underside of the canopy is made up of cedar slats and the roof is an EPDM membrane which falls in to a gully at the rear.
On the canopy and West end of the building are aluminium cannel letter signs in a metallic powder coat, punctuated by a Jesmonite owl created from a sketch by Toby.
To the East of the canopy are some laser-cut steel privacy screens featuring a chaotic interference-pattern with two colour-contrast layers.
Check out more work from the wonderful
Toby Paterson
Photography by
Jack Storey @jackestorey