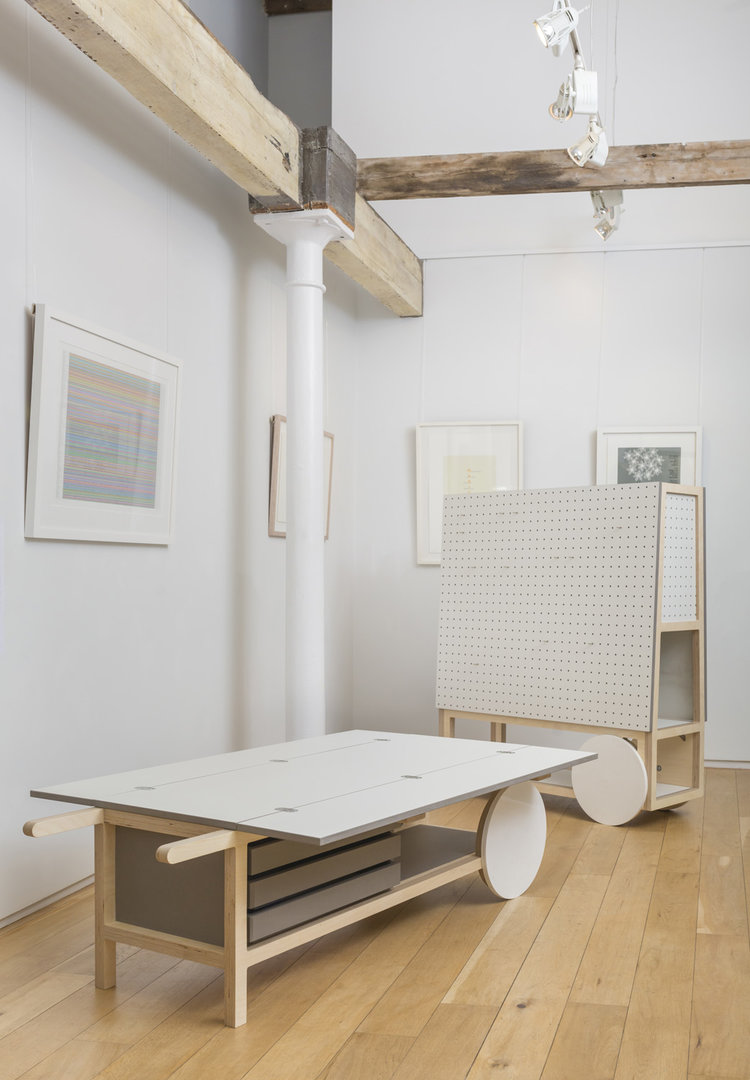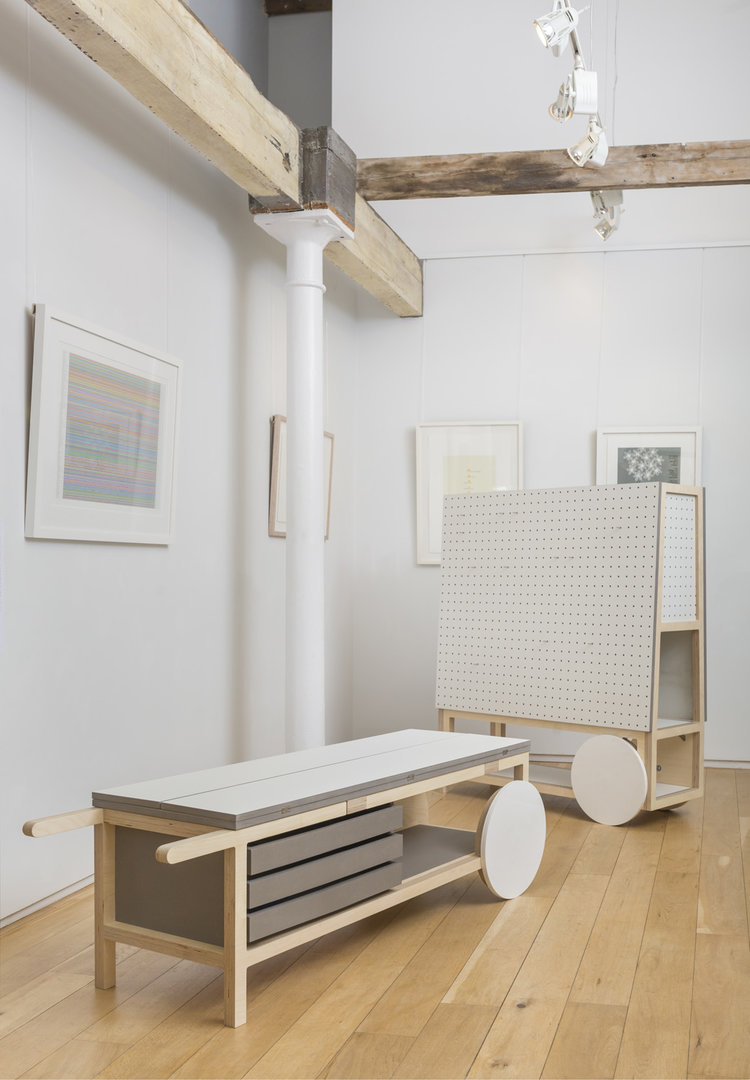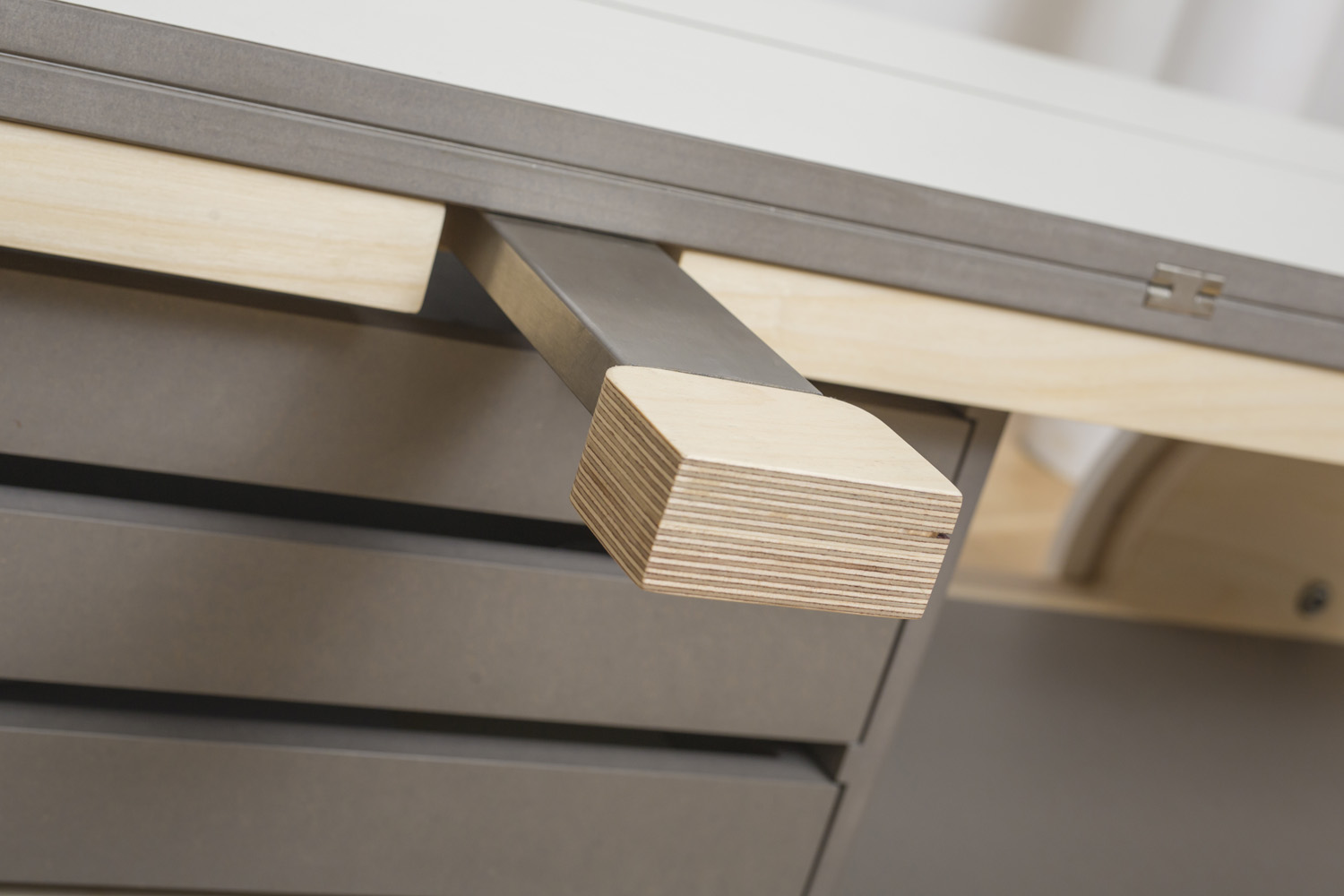 Photography by
Richard Kenworthy
Gallery Furniture - Northern Print Gallery

A commission from Northern Print and one of our personal favourites!

The brief was for a set of gallery furniture to use for workshop activities as well as displaying and organizing prints and other gallery items.

We deliberately designed a range that was bold and visually unique enough to stand as interesting design pieces in their own right, while not detracting attention form the prints on display. The tone of the birch plywood is a nice blend with the oak flooring and whitewood beams, and we selected an off white laminate to match the very subtle shade of the gallery wall paint. The tops also feature exposed light grey Valchromat core which matches the draws of the activity bench, which is dual use - adult bench and kids' activity table.