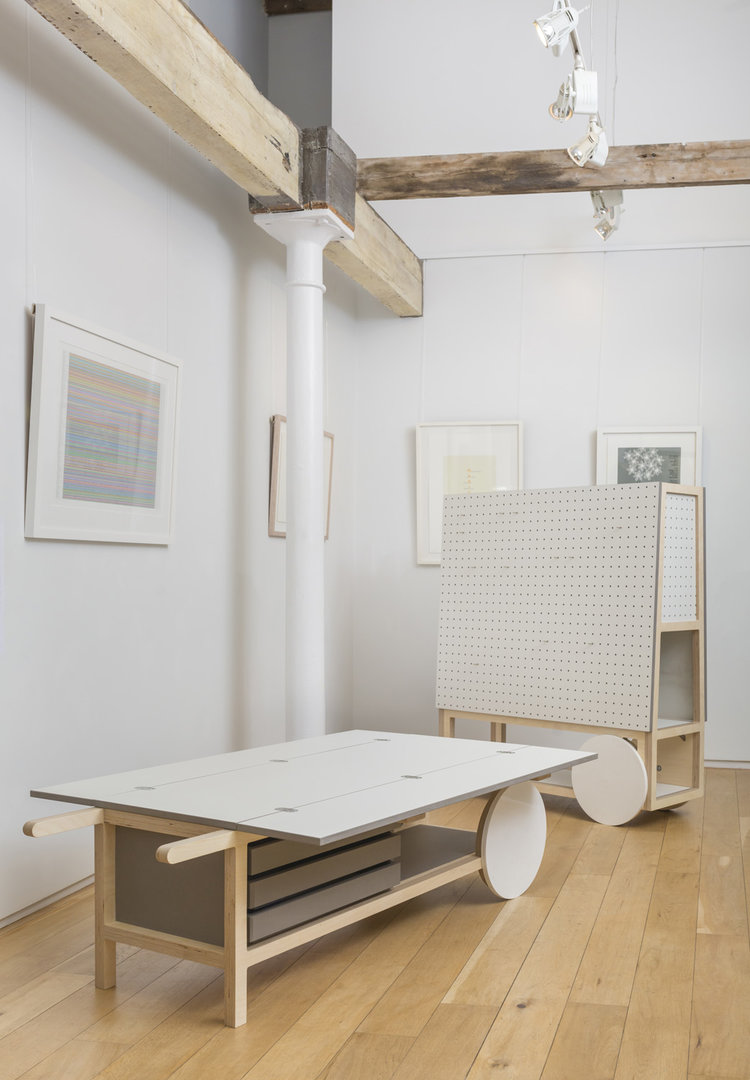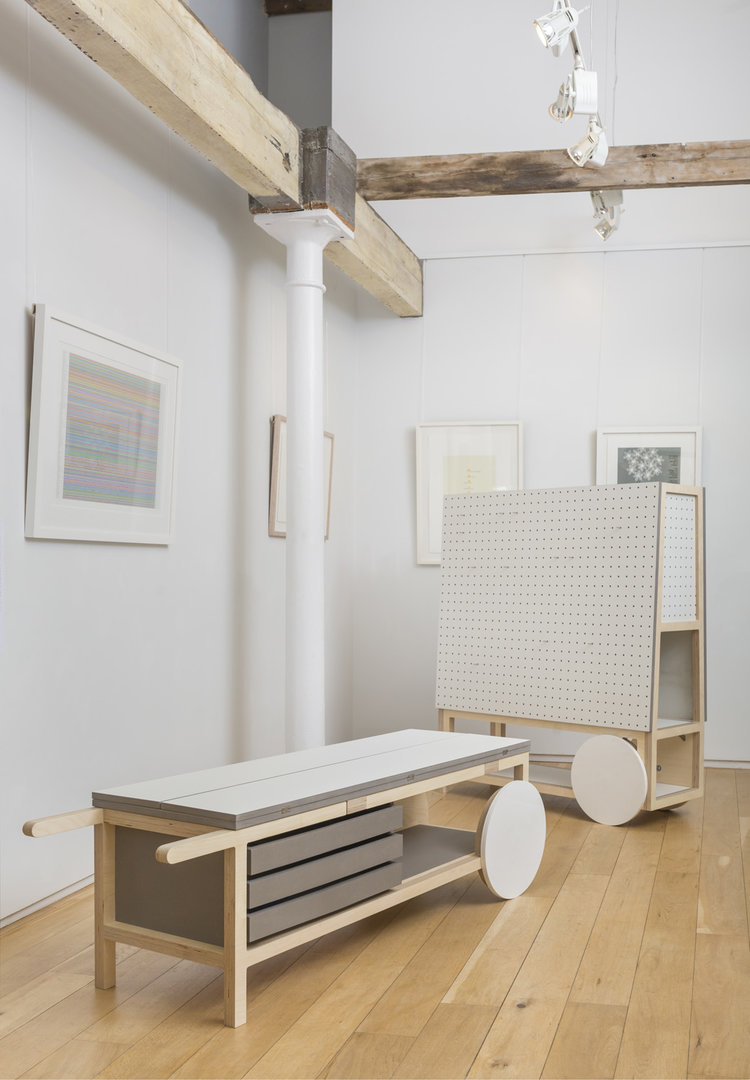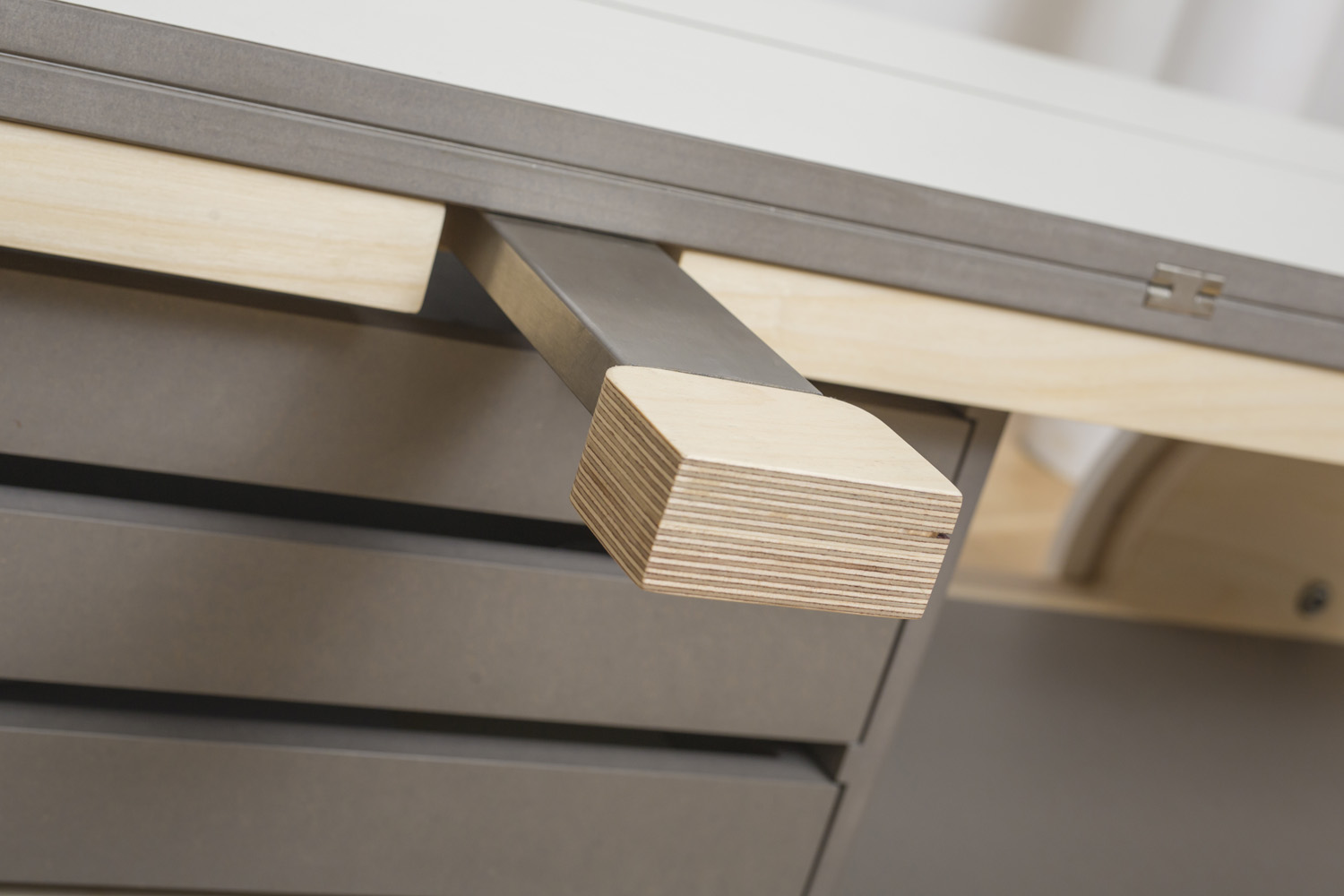 Photography by
Richard Kenworthy
Gallery Furniture - Northern Print Gallery

A commission by Northern Print, a studio, gallery and education centre of excellence in printmaking, to create a suite of furniture to function in their mixed use galley and activity space.

We created a modular pegboard-display for prints and accessories, a portable activity trolley with fold-out top, and a set of matching galley tables.

The frames are based on cnc-cut birch ply, which were assembled around light grey valchromat panels, and clad with cratch-proof laminates on the work surfaces. The wheels are funtional and produced in hard-wearing and non-scratch white HDPE plastic.