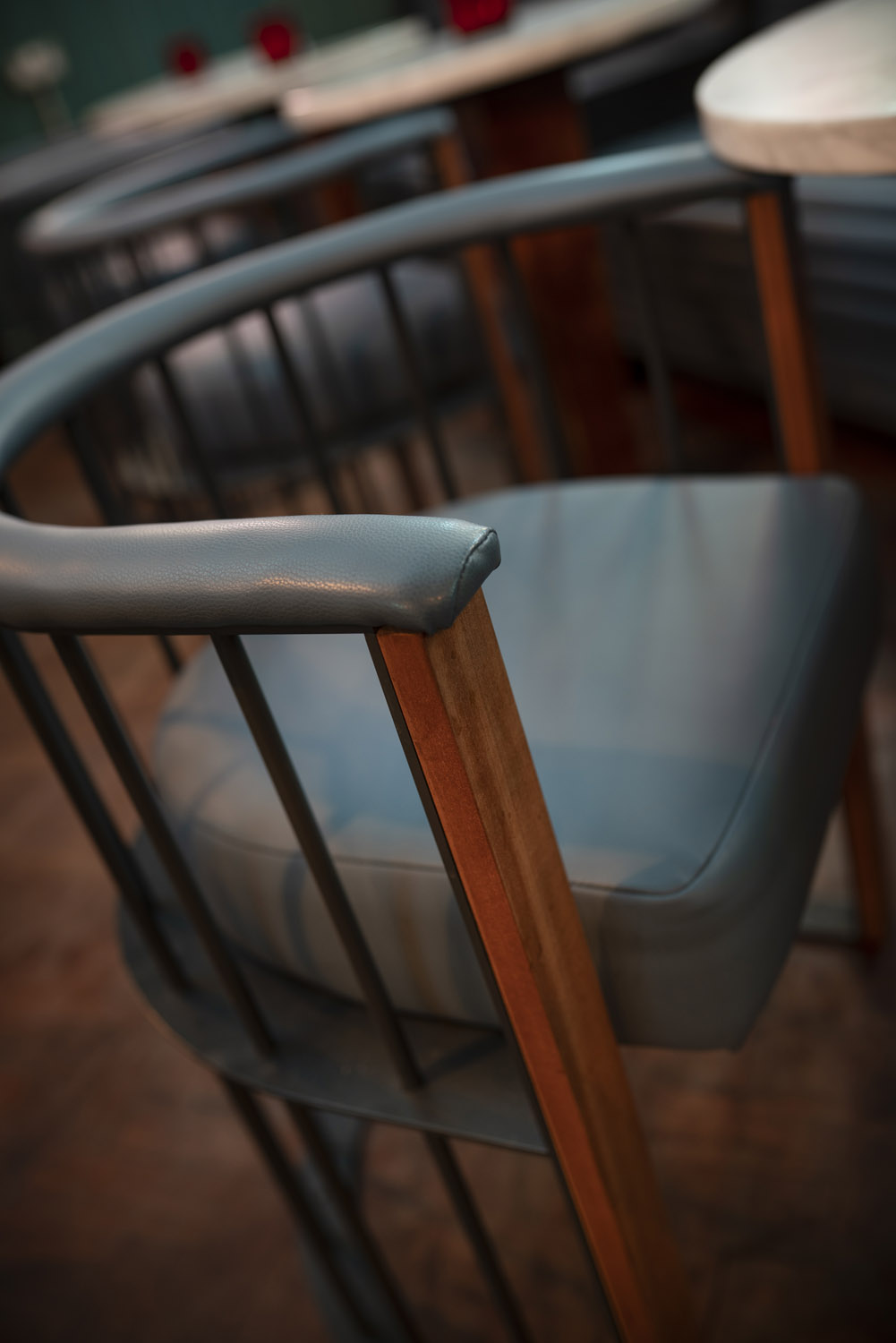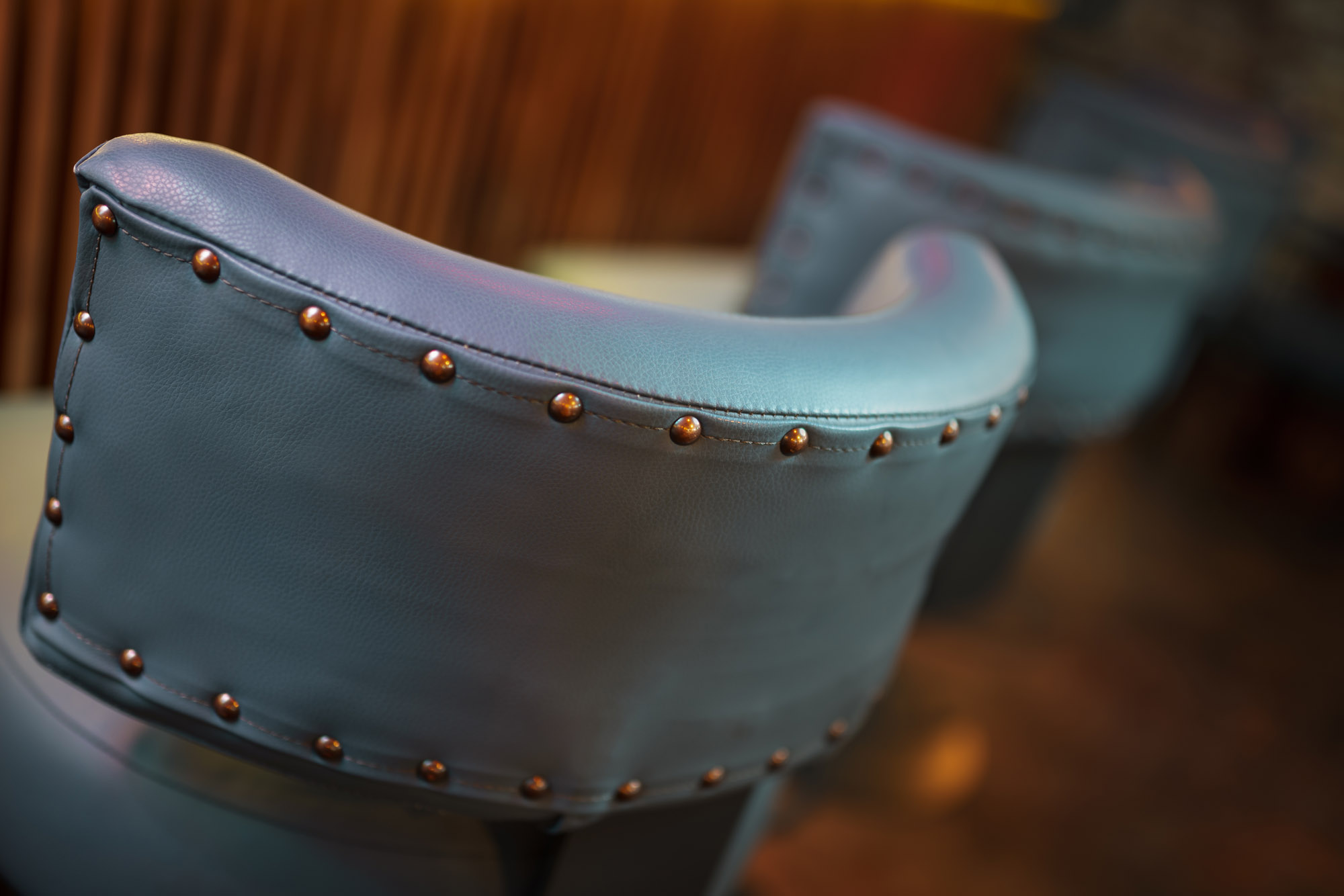 Photography by Rich Kenworthy and studio shots by
Jack Storey
Ray'z Bar - Gusto UK
Another crazy and exciting brief from Gusto UK, wanting us to give Bierrex's backroom bar "Ray'z", a new sci-fi/out-of-this-world identity.
Influenced by Soviet space iconography and fururism, the bar was made from sapele slats ontop of black valchromat with a zinc top. Our 'little Joes' tirelessly hold the foot rail up - a nice detail if you ever spot them. LEDs light the powdercoated back shelves as well as underneath the bar to give off a chilled, speak-easy vibe.
The set of 12 stools, similar to those developed for Nitehawks, and 12 tub chairs were designed and upholstered in-house. The contours of the popular Bierrex benches have been adapted for additional seating too. The material that was chosen to use was a powder teal blue silicon-leather (known as Sileather), a high-quality vegan friendly leather alternative that is tough but super-soft to the touch.
The walls which are Illuminated with lightboxes were a collaboration with our friends
Dirty Hands
who designed the graphic montage. The two bigger lightboxes are made from a valchormat frame, printed opal acrylic face with more printed valchromat and acrylic popping out for a 3D effect.
Hanging above the bar are two authentic salvaged submarine lights which we refurbished and retrofitted with some laser cut and etched Perspex Mars Red fluro acrylic fins.
We were also tasked to create the exterior sign. The Ray'z rocket was constructed from aluminium plate welded together with acrylic lettering and gun ray. The programmed LEDs give it a cool (and fully intentional) old school broen neon effect which fully embraces the bar's personality.