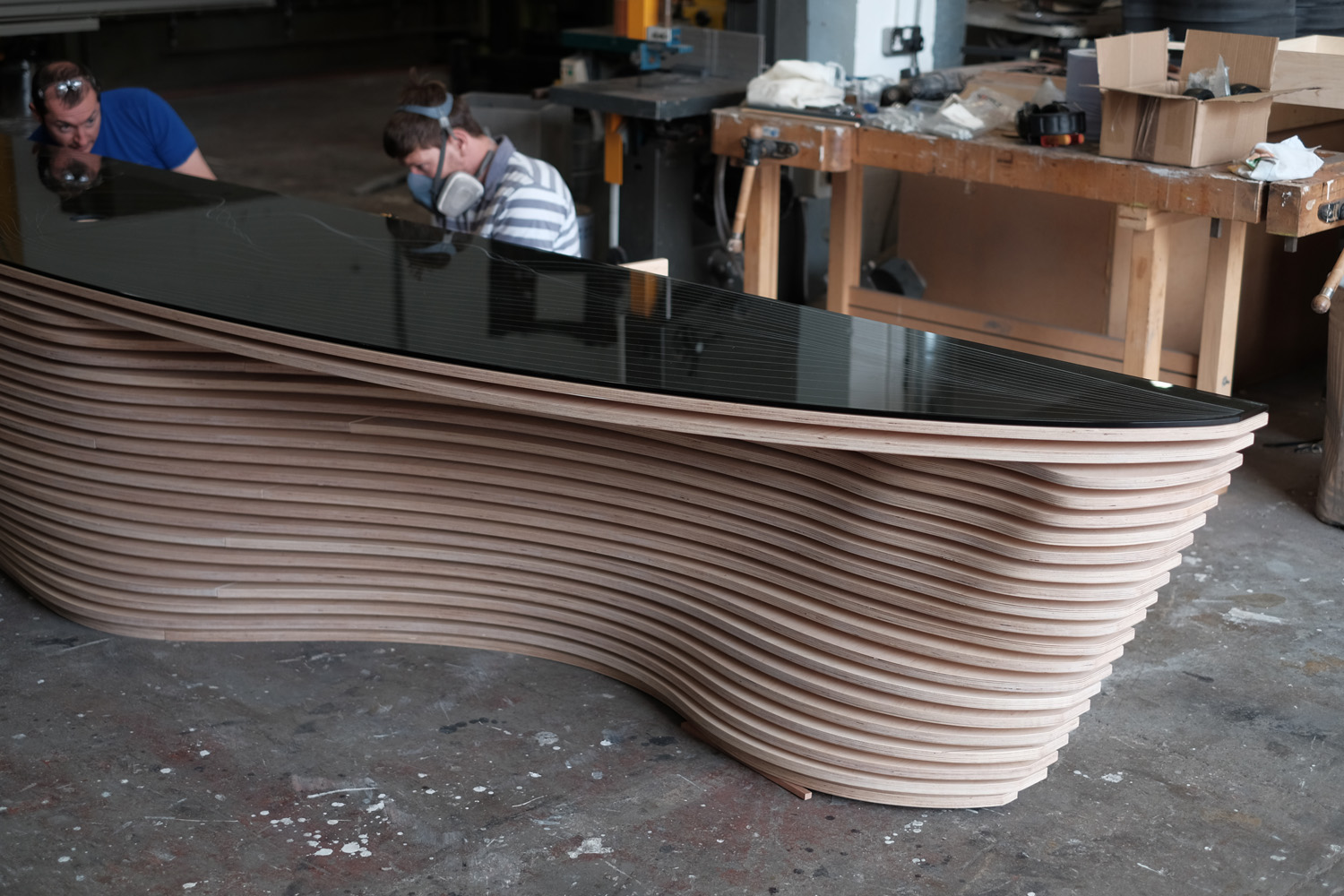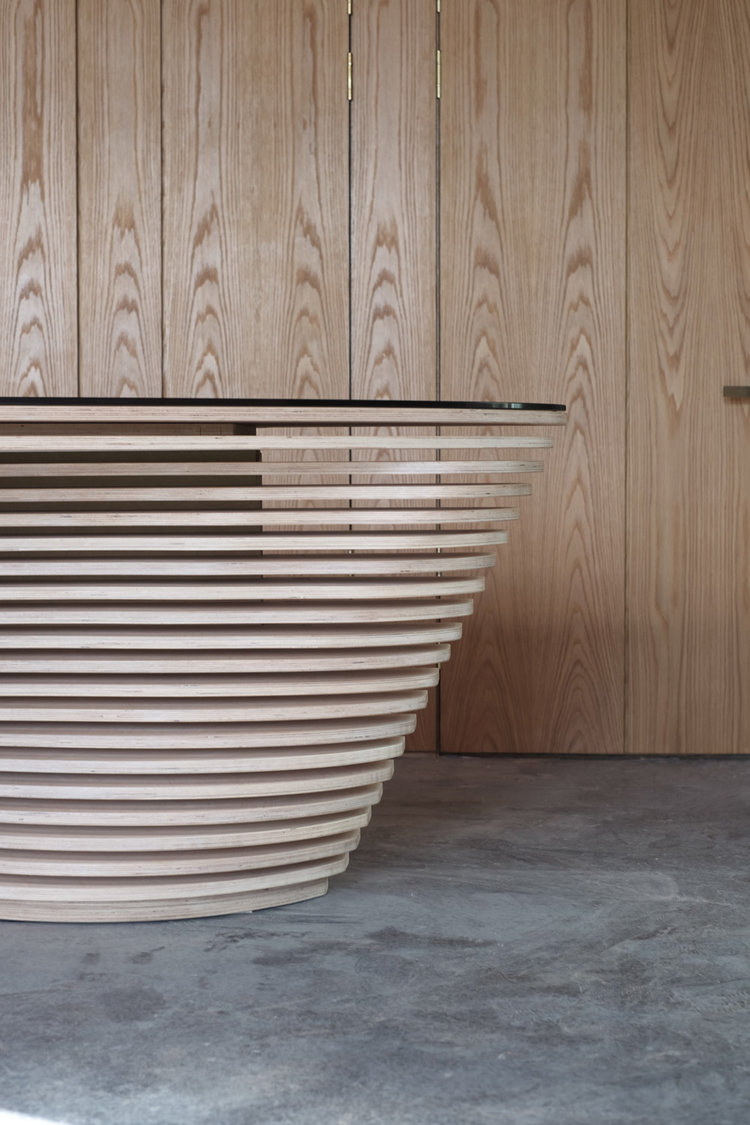 Reception Desk - Sunbeams Music Centre
In 2017 we were commissioned by RIBA award winning architects Mawson Kerr to create a reception desk that embodied the spirit of the Sunbeams Centre - an outstanding musical therapy venue for people with disabilities.
We worked from a sound recording of a harp by Sunbeams' principal, Annie Mawson. The soundwaves were converted into vector paths and interpolated with the arch shape of the desk top.
Layers of Scandinavian plywood were cut and layered using these paths and arranged as a 3D visualisation of a soundwave flowing through space.
The top is smoked glass, in to which we laser-etched the combined vector paths.
For more info on the project visit
Dezeen