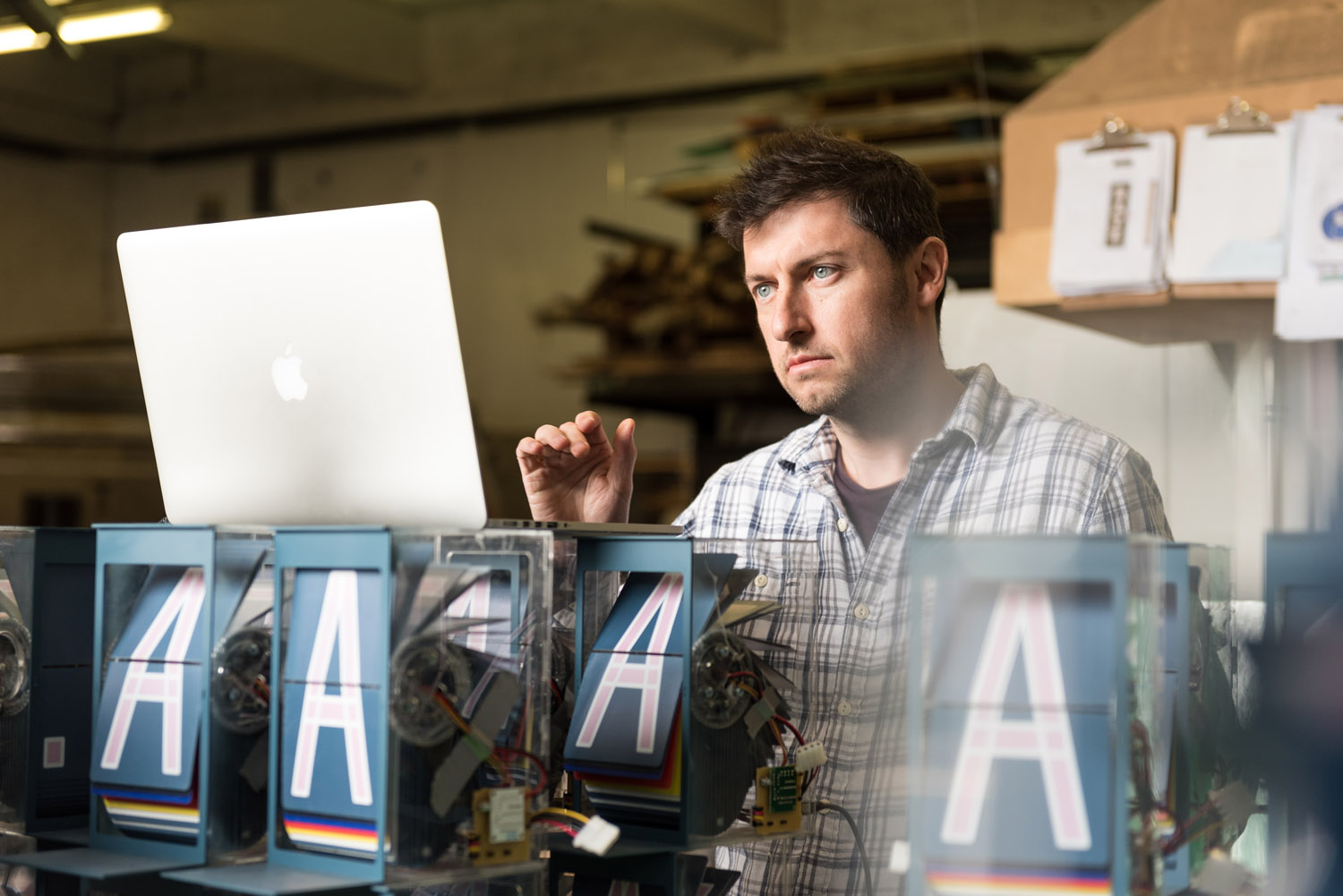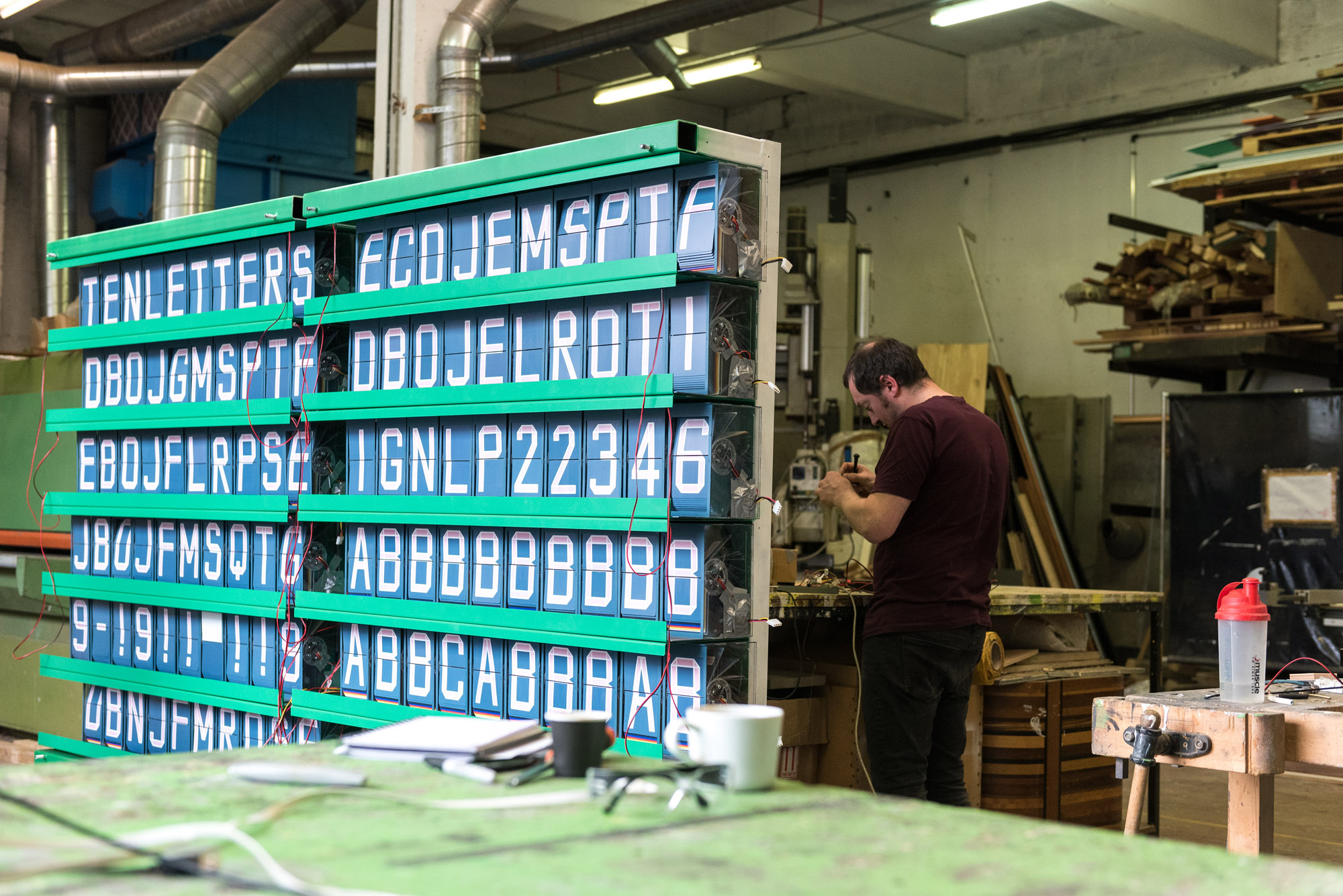 Photography by
Jack Storey
every thing, every time - Naho Matsuda


every thing every time by Naho Matsuda takes information from our interactions to tell a new story about the people and places of Newcastle. Commissioned by the Great Exhibition of the North with support from Future Everything.
During the Great Exhibition of the North (running June - September 2018) you were able to watch how the real-time Smart City data from fluctuations including weather, traffic and travel is used to generate a poem that's written in real time and displayed large-scale outside the Theatre Royal. Every 90 seconds the flaps mesmerizingly transition to tell a new story.
Each of the 120 units has 50 characters (a custom monofont typeface designed by Naho) including letters, numbers and block colours for the transition effects. 170m² of PETG plastic was UV printed by our friends at
Rapid 9
prior to being laser cut in to individual flaps Each unit case housing and drum is made from laser-cut 3mm acrylic. The drum is fitted with a stepper motor to spin the flaps in a controllable fashion. A circuitboard at the bottom of each of the units is fitted with an Arduino Nano which is then controlled through 4 Raspberry Pis. The Pis pull the poetry from a website using 4G and then transmits via I2C protocol through to the motors to spin to the desired letters.
The green cabinet and shelves are powder-coated folded sheet steel and a glass panel sits over the front for protection. The contrasting colours of the graphics and steel green frame along with the apricot floor results in a unique contemporary aesthetic.
This truly innovative invention was a seriously ambitious project. So many hours were spent testing materials, components & programming with multiple prototype stages in order to being one step closer to the finished working module. Massive thanks to Paul Angus for his programming expertise.
Click to find out more about
Naho's work
, and
FutureEverything